Date Posted: 6th Nov 2017 at

4:25 AM
Hi, I was asked to come give you some help with lot cleaning. This was originally discovered by Jawusa.

What I do is open the lot in simpe. So open simPe and go up to Tools >package Tools> Open sims2 pack. Having the pack on the desktop makes it easy. That will open a window, just click open.

Look to the list on the left and scroll it down. You will see things such as Sim Information, Sim Relations (SREL),
SimDNA, Sim Wants and Fears (SWAF), SimScores and FamilyTree -all things relating to sims.
Click on each one in turn and highlight all of them over in the right column. I click in the blank space and do CTL A to highlight them all. Then I right click the highlighted part and select delete. You will see all those files now has a line through them like this Once they are all done go up to save, you will only have Save As, as an option.

Go to your desktop and you will find that simpe file that you just saved with whatever name you saved it as. That is your new clean lot.

What I do next is go to documents, the sims 2. In there you will find the Lot catalog. Now there is probably more than one way to do this. I simply make a new folder and put all those lot files into it. Then I grab that cleaned lot file, paste it in the lot catalogue folder so itís the only one and rename it Cx_00000001.package
Run your game and go to the new test hood. If you have lots of cc, it's best to not only have a test hood but also a test game. It's very easy to rename your sims 2 folder and force the game to make you another. Because there is no cc in the new one it will load super fast. So in your test game open that test hood and you should find itís the only lot in the lot bin. When you grab it you will see it has some ridiculous low price tag, that is your nod that the lot is now cleaned. Now don't worry everything is still there and once you place the lot its price will show up like it should.

Now that you have your cleaned lot placed down, load it up and move one thing. Could be a chair, then place it back. Now save and go to hood view. Your lot is now cleaned and ready to be packaged.

I hope that helps and everything is clear.
Date Posted: 20th Aug 2017 at

1:54 AM
Photobucket has royally messed up all my download pictures that I had in my text area of my older uploads. I am going to start to try and fix these up but they may have to remain pictureless. Not only do the links not work since photobucket decided to make us all pay $400 -yeah not happening.

Some of my albums have disappeared.

Date Posted: 24th Oct 2013 at

11:29 AM
A few more pictures of the dorm I just uploaded.

The Pink and Grey bedroom



Kitchen



TV Room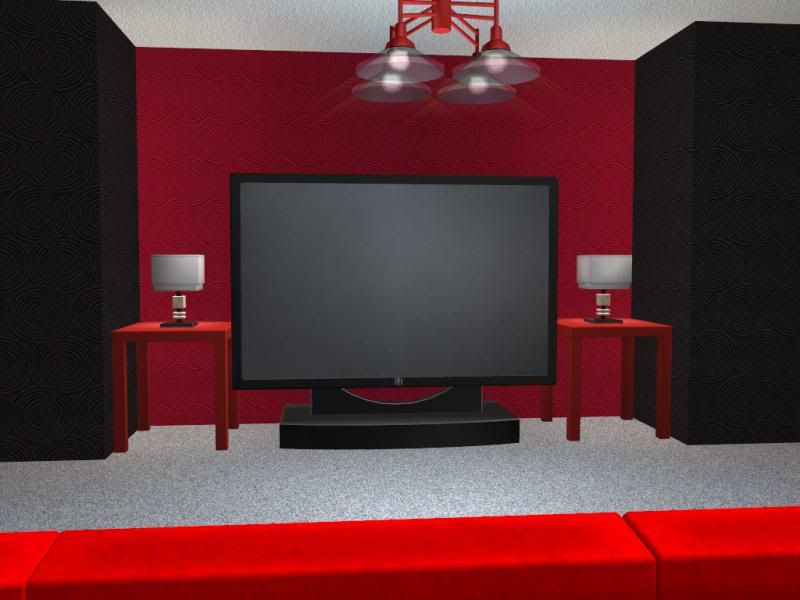 Date Posted: 14th Aug 2013 at

10:07 AM
All my lots here on MTS are back.

I still have other lots on Live Journal that need cleaning, but it's a big relief to know all these ones are cleaned of the Debug Hug.

In case you missed what that is about, read here: http://www.modthesims.info/showthread.php?t=508487
Date Posted: 10th Aug 2013 at

4:28 AM
I am happy to say my Water park is back up!



I have now found a way to clean my lots and they will all be back up over the next few days. I would like to say a big thank you to all these wonderful people.

Numenor for Any Game Starter, which I am using to clean my lots.
esmeiolanthe, for testing my mods and keeping me calm.
Dominie for cleaning my retirement home and for testing my lots many times.
Leefish for putting my lots back up and for being a great source of help.
Phaenoh,Boiling Oil and Mootilda for their input and help.
To anyone else who helped in any small way.

Date Posted: 20th Jul 2013 at

9:31 AM
It has come to my attention that my game developed the Maxis Social ďSuper Duper HugĒ from a badly made extended family mod found on MATY. This action has been uploaded invisibly in some of my lots. I am currently taking down all my lots to check and clean this annoying action from them. This may take me quite awhile to clean out and re-upload my files. You can find a fix for this here: http://modthesims.info/download.php...5#startcomments Iím sorry for this inconvenience.
Date Posted: 15th May 2013 at

11:11 AM
I made this as a request.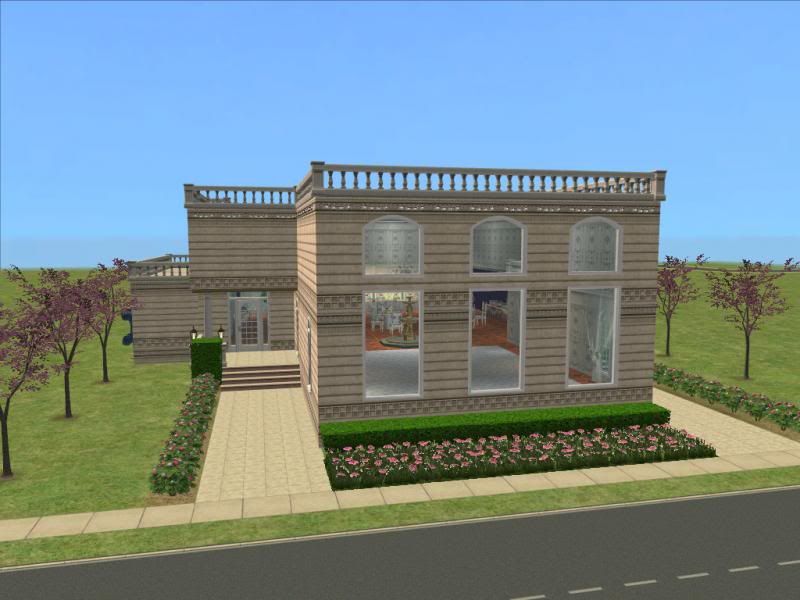 https://www.box.com/s/bsrg556nflix9ns21mh5
Pleasantview Makeover Contest~ Jones House
Date Posted: 18th Oct 2012 at

3:06 AM
I had a request by MimiSim to upload the house I made over for the Jones family in the Pleasantview Home Makeover Contest.

Pictures here: http://www.modthesims.info/showthre...5#startcomments near the bottom of page 10.
Download https://www.box.com/s/ntdth4pfdokktirlvrxv

I cleared away some useless things and hacks in Clean Installer that tried to come with it. The download is still somewhat cluttered with recolours as I wasn't sure what was and what wasn't included in the actual house, so I left them all.
Date Posted: 13th Jun 2012 at

7:57 AM
Thought I should post something here. So here are a few shots of the build I am working on. Wet n Wicked Resort. Since someone mentioned it and since Wet n Wicked has had such a good response-thanks for all the comments I appreciate them all. I decided to build it as a resort. The lot is probably only really good for good computers as now it's not only chockers with plants and fences but also a resort hotel.