Date Posted: 28th Apr 2015 at

7:18 PM
This Sentate/Trapping top needed a bone weight adjustment to work with leggings.
UPLOADED to my Tumblr




.
play_jarus lace top liberated
Date Posted: 18th Apr 2015 at

9:08 PM


A long time ago, play_jarus made a gorgeous lace top that was part of a whole body outfit. I liberated it. Added some sleeves, added grey and black, put it on three of my alpha meshes. Asked play_jarus for permission, but I don't think she's been on for a while. If she objects, I'll take it down. It's just too pretty to not separate and use as a top!

UPLOADED to my tumblr
Date Posted: 15th Apr 2015 at

6:00 AM
Another mesh, this time loose around the torso, no sleeves.
The next one is with sleeves, naturally. HM perdita tank.
This texture has been made into a top before, but I don't
think I've seen one with a wavy bottom hem, just straight across.
UPLOADED




.
Want an Olivia Dunham sim?
Date Posted: 8th Apr 2015 at

11:33 PM
I might make an Olivia Dunham sim. Anybody want one? I was looking to see if there was a Sims 2 version of her. Found these lovely Fringe careers, a Fringe / House crossover machinima, and some Sims 3 Olivias but not a Sims 2 Olivia. No Sims 2 Anna Torv either. Now, I'll be the first to say I am no fanseelamb, MistyBlue, nor that amazing sims creator who appears to have left MTS and I want to remember their name but can't, damn it. I haven't uploaded any sims, in fact! However, I am making Fauxlivia's clothes so might as well make someone to wear them, no?

Date Posted: 5th Apr 2015 at

1:28 AM
More pants and leggings I've been making as part of various larger projects.
The slim pants with lace up boots are to be paired with a sweater that will take some time to paint.
The leggings are meant to go with tunics and various longish tops. Most of those tops are not yet made.
So far, the leggings are just basic black and grey with black and brown boots each.
I have plans to make colored and patterned leggings. I'm sure many have been done before,
but I didn't find the big long list of leggings until after I made these. oh well.
As with all my other many, MANY sim plans, don't hold your breath.

slim pants UPLOADED
Date Posted: 3rd Apr 2015 at

8:13 PM
Tweaked pants A so the shoes look more like proper jackboots (jacci boots)





Made pants C (sentate jacques boots) and also some belted jeans. The jeans have probably been done before but meshing is faster for me than searching the web.




Working on pants B... morphs done... need to finish the UV mapping... then texture (the long and hard part for me)




.
Baggy Pants w/ Military Boots
Date Posted: 25th Mar 2015 at

6:12 AM
I love Olivia Dunham's wardrobe on Fringe. Fauxlivia, not original Liv.

So I'm making her pants. Might make tops too, time permitting. Here's the first style of pants. (used Jacci boots) Need to add morphs and take in game pics, then will upload.




.
Date Posted: 21st Mar 2015 at

9:24 PM
I plan to make lots of tunics (eventually) so I've made a leggings mesh with 15 different shoes. Tunics and leggings, like peanut butter and jelly. Black leggings, grey leggings, with black shoes and brown shoes each. The ridiculously large set will be uploaded soon...ish. Meanwhile, so I don't lose track when my cat inevitably crashes my browser and all my tabs disappear, here are other folks fantastic leggings. Of course I knew people must have made these before, probably several times, but I didn't find the DAMN LIST OF TS2 LEGGINGS until AFTER I made 15 meshes. IF YOU KNOW OF OTHERS, PLEASE TELL ME.

BIG DAMN LIST OF TS2 LEGGINGS that I didn't see until AFTER making 15 meshes AAAARGH!!!

Skeleton Tea's 3t2 adorable ankle bootie



chalkmetal's leggings ( dark_moon added MORPHS, yay )
http://chalkmetal.livejournal.com/34252.html
http://chalkmetal.livejournal.com/34611.html
http://chalkmetal.livejournal.com/36047.html
http://chalkmetal.livejournal.com/37926.html
http://chalkmetal.livejournal.com/39715.html
http://chalkmetal.livejournal.com/45573.html



http://www.digitalperversion.net/ga...06878#msg506878 the first DL link
http://digitalperversion.net/garden...77992#msg677992
http://rented-space.tumblr.com/post...ng-for-top-only Gwenke and pixicat
http://rented-space.tumblr.com/post...eezy-down-there Sentate military boots
http://sanneke94.tumblr.com/post/64...ownload-this-is Sentate military boots again
http://cynicocratical.livejournal.com/15854.html

skellington leggings

Sentate's Cassandra collection
Sentate's winter lookbook
Ludovic recolors of Sentate mesh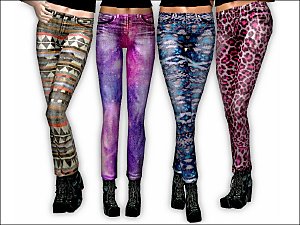 http://sanneke94.tumblr.com/post/38...load-this-is-my Sentate Emma boot (as above), no jeans

http://rozeemaysims.tumblr.com/post...rs-gift-part-2b Sanneke's converse hightops
http://thatonegirlonthecomputer.tum...rs-gift-part-2a Sanneke's bunhead peeptoes
http://rozeemaysims.tumblr.com/post...part-2-download Sanneke's Elexis boot (and for teens)

Figs ??? children's legging


Tiggerypum Ugg boots jean not leggings but can repaint
keoni Uggs on leggings, adult and teen

Skeleton Tea made pantless bottoms with Amaryll 3t2 boots

Valenki boots recolors
Date Posted: 13th Mar 2015 at

6:15 AM
Just need in game pics and I'll upload this top. UPLOADED
Alpha mesh with sleeves. Eight Twelve colors.
EDIT: Decided to lower the contrast and desaturate some of the brights a bit. Adding four colors...




.
Users Viewing This Journal: 0 (0 members and 0 guests)