Date Posted: 23rd Feb 2015 at

6:04 AM
Well, I dove into the deep end of Sims 4 meshing and am coming up for air.

I wanted to make a simple Keds tennis shoes that was easy to recolor. I cloned something that was close enough in shape but the UV map was terrible - it was not suitable for prints and patterns which is what I wanted. So, to make it short, I've rebuilt the whole thing from scratch and made separate parts for what I wanted to make recolorable. I've just finished the mesh, now I have to do the LODs and bone assignments.

The point of all this tedious work is to make recolors as easy as possible. Plop a print on the shoes, pick a nice trim, etc, etc.
Pack it up along with the .PSD files so other creators can make recolors.

Someday, It may be good enough for upload. Look for "Easy Recolor Keds."

Date Posted: 4th Feb 2013 at

11:41 PM
Well, Making a jingle dress for multicultural has been an adventure. Good thing the upload queue has been on hold. Gives me extra time to finish the dress.

Originally, I made individual jingles for the dress but SimPE burped and tilted at the vertice count so I had to remove the 3D jingles.


So I got photoshop out and worked up some png's for the jingles.. I'll need to insert a bump map to give the dress SOME kind of depth.....

Oh well, off to mash some recolors.

Date Posted: 8th Mar 2012 at

5:28 PM
Lunar Lakes has some pretty wild-looking trees., It inspired me to make an Integral Tree house lot. I like how it came out. It mostly floats in the treeline with just the spiral stairs on free form platforms going down to ground level. Of course, I used a ton of CC. and even made some aliens to go with it. I liked robokitty's braided fro hawk for my alien cuz it looked kewl. She did a great job on the hair's highlight, tip and base so I can make some pretty wild color sets. I need to create a new skin for my alien family because the ones I got on CC aren't really what I want for them. They are currently blue. I want orangey green. but that takes artwork to create... mebbe it will just be the lot. :0)

I may even make a series of them on smaller lots.

The interesting theng is that Lunar lakes is pretty arid, the buildings are futuristic looking and some float.. but the trees are cool.



I haven't packed it for upload yet because I am waiting for Showtime to arrive and I've removed all my Twallan mods and package CC from the game in preparation for the new EP.
Date Posted: 7th Jan 2012 at

7:45 PM
As usual, I get interested in making stuff and then get side tracked by real life. lol We've got a few of the original N8iveSims mod group people back in the group but they mostly like sims2 stuff. I haven't seen what they've been up to over the holidays so I'll have to check in on their progress. I didn't do hardly any sims stuff over winter break because my son was in town and it was family doings.... Visiting... eating.... some projects like making REAL clothes... visting and more eating. :P
TS3 PETS! I LOVE, LOVE, LOVE the horses!
Date Posted: 23rd Oct 2011 at

7:12 PM
TS3 PETS! I LOVE, LOVE, LOVE the horses! I've wanted rideable horses in the game since TS2 and the TS3 horses gallop and jump and race! WONDERFUL! My horse loving sim is already galloping around town bareback.

This inspires me to wake up N8iveSims mod group and get busy making some Palouses and horse tack as soon as the modders let me know how to find the mesh options for the saddles, blankets, bridles, etc.



Oh! and Jerome has 6 horses and about 10 zenyattas already.. those little horse-gnomes really like Jerome's horse spread.

Date Posted: 11th Jun 2011 at

10:30 PM
Yes, I have been derailed, yet again.

I still plan on posting the contest, got the judges going on that for now but then this THEME idea came up so I am making some 'fitness' stuff for Sims2. Recolors of Maxis stuff and a new toddler mesh. But before I could do that, I 'had' to update Faylen's recoloring tutorial because the inline images were lost due to server changes - the images are not in those paths any longer , so, I wikified that so it is useful again.. We'll see how far I get on these recolors and new meshes. Life intrudes on meshing time. and I still have to do all those TS2 requests... sheesh! lol. Truthfully, I got derailed on that after I halfway completed the Bruce Lee clothing and the requesting party did a change order on me for a body type that is not on MTS. MTS is my main modding home and I only upload to a few other places on rare occasions and I didn't want to redo the whole thing so I put it aside. *sigh* So when the cook has spent time making up a batch of Stew and it's halfway cooked, don't change the order to Denver omelets with a side order of home-made chili - you end up with nothing and a pot of half cooked stew.

Note to self: QUIT Journaling and get to meshing! :p
Learning how to make TS3 hair
Date Posted: 27th Feb 2011 at

2:38 AM
Ok. Converting TS2 objects to TS3 was successful, Now I am trying to make my 1st TS3 hair. The goal is a toddler girls 'palm tree' hairstyle. You know the kind, that little pony tail on the top of the head that sticks straight up.



Then if that's successful, I'l make a toddler girls fru-fru dress to go with it and black patent leather shoes- Que linda!




update June 11, 2011:Put aside until I get better at basic TS3 clothing.
Learning how to convert TS2 objects to TS3
Date Posted: 8th Feb 2011 at

4:46 PM
I've been busy learning how to convert TS2 objects to TS3. I'm almost done with Macarossi's Desert Landscape conversion (the whole set) and am in the process of preparing it for upload moderation.

Because it took me a couple of months to figure out how to do it all well, using bits and pieces from several tutorials and creator conversation, I decided to save other creators that research time. So, I made a tutorial specifically for converting TS2 plants to TS3.

The steps may work for other object types too, but I haven't investigated that process yet. So, in a couple of weeks, you'll be able to download desert plants for TS3!


Update: 2-14-2011 The set is now in moderation, so baring major fixes, you should be able to download it in a week or so...
Computer keeps dying. *grrr*
Date Posted: 12th May 2010 at

9:14 PM
Hi,

I've not been here very much lately because I have had a lot of computer problems with my home computer. Lacking spare parts, I am trying to find out what keeps dying and crashing my computer. lol Is it RAM? Video Memory? Hard drive?, Motherboard? Anyway the crashes makes it difficult to run all my mod apps so I haven't done anything much on it at all. It's no fun to get your sleeves rolled up to have your computer crash and then run checkdisk. *grrrr*
I am dabbling in taking requests! EEK!
Date Posted: 27th Feb 2010 at

4:34 AM
[B]My QUEUE is FULL - Temporary halt to requests[/B]

I can't take any more requests until I finish what I've already accepted.
There are several that I have not had a chance to post here - I think 4 to 5 others, I'll get them posted after I upgrade my home computer.

+++++++++++++++++++++++++++++++++++++++++++++++++
Uh.. Maybe I've invited more adventure than I can handle?



I went and volunteered to make TS2 stuff for people. Oh-Noze! lol. Anyway, I need to get back into making stuff again. My specs are on the Creator's who take requests page.

I decided than rather than clutter that page up that I'll post the queue I've agreed to here so you can see where I am on the requests I've accepted and also so you can see the kinds of things I'm working on. I've had more requests than these, but I am only posting the ones that fulfilled my required shopping lists.

The people who get their requests in my queue are the ones who've given me everything I've asked for and need to create their stufz. I place them in the order received.
===================================



DONE - 1: SIM - "Sim of Ninja Assassin Asian star Rain"? (Never heard of him, which is WHY I need front and side views.)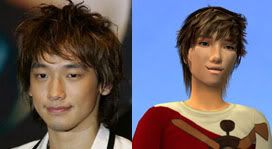 My sim doesn't really look like the person but It's the best I can do. I am not a texture artist so I don't have the skill to photoshop his face texture.
Credits =
Idolatry of Flesh Skintones Updated March-3-07 by HP = http://www.modthesims.info/download.php?t=221480
Nightfall 06 Eyes - Nightfall eyes (#8) - by InouKai = http://www.modthesims.info/download.php?t=382181
Sizz-New mesh hair 'Pungback' hair #8
http://www.modthesims.info/download.php?t=261074...the hair num. 008

I did not upload this sim to MTS because MTS is OD'd on Sims. I put it on mediafire for the requestor.


==============================================

2: Clothing and maybe a Sim - BRUCE LEE's GI and assorted nunchucks, stars objects and other Dojo type stuff. I'll only do Bruce if I can muscle up a sim well enough to do him justice.


But I will not be doing Chuck Norris



================================================

3: Long sweater over shorts -



==================================================

4: Assorted vintage girls clothing. Not sure which one I'll work on first. Probably the 1890's pinafore with straw hat first...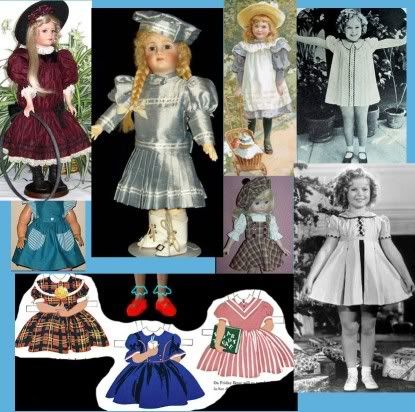 ===================================================

5: Victorian Writing Desk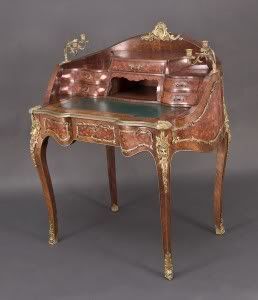 ====================================================

6: Some totally WHACKO, hip-high b!tch boots. These are not normally something I would consider but they made me laugh. This will be an outfit. We'll see if I can get those heels so high and shrink up the legs or something..



=====================================================

7: NYPD Uniforms




=======================================================

8: 'Nik' from America's Next Top Model - Cycle 5



This is the last sim I will attempt, mainly because I am not very good at it and I'd rather make clothes or furniture, etc.



=======================================================