New Series Of Residential Lots Coming
Date Posted: 11th Sep 2014 at

9:21 AM
Just got an idea for a new series of residential lots, and I hope you're not a radical feminist because the theme is


MAN CAVE



This will be a four part series with the following subjects:
- Penthouse Bachelor Pad
- Car Collector's Paradise
- Hunter's Retreat
- Tech Heaven

If there's anything in specific you'd want to see in these or if you want to see another subject, comment on this journal entry. I'm always open to ideas!
Date Posted: 20th Aug 2014 at

7:50 AM
What's good MTS!? Just finished installing all expansion packs, stuff packs, and most of the store worlds on my new mac! Although this time around, im using a partitioned drive on a windows os! But this means that there will be active projects starting soon, so keep your eyes peeled for some fresh lots from me...

Date Posted: 8th Jul 2014 at

8:45 AM
I have bad news...
My mac has come back from the computer hospital after taking it there for experiencing difficulty booting it up. The cause is a fried hard drive. All those hours of simming had taken a toll on the poor old laptop that not even a cooling pad could delay. All my files are lost. Pictures, videos, music, lots, games, any evidence of the past two years is gone. A new laptop is on its way but it may take some time to get back to the way things were. Expect more lots, but possibly not for another month or so. Back to school will bring back a nice creative flow too. Until then, keep uploading and checking out my past creations as well. Always love the creations the community creates. Also, comment or message what you all think would be a good comeback creation, or anything you'd like to see from me.
Until then, have an awesome rest of summer all!
Date Posted: 31st May 2014 at

11:08 AM
Summer is here for sure, and that means most of the time will be spent working, hanging out with friends, going to shows, and writing and recording, not to mention all the trips I have planned. Although all this is great fun for anyone involved, this unfortunately means that I will not be working on making lots as much. I've been trying hard to get what I'm working on done, but with all the excitement my creative juices seem to be depleted, especially since most of the time I'm working on lots no earlier than two in the morning most days. You'll be seeing more of my lots every now and then though, so just hang in there, 'cause I have plenty of ideas that have yet to be constructed!
Have a great summer everyone!
Date Posted: 23rd May 2014 at

6:14 AM
I'll be creating quite a few residential lots for a while now, and each one is going to be named after songs from various bands! I already got one in the mod queue called 23 Ocean Avenue named after the songs "Twenty Three" and "Ocean Avenue" by Yellowcard. Let me know what you all think!
Date Posted: 16th May 2014 at

6:45 AM
Ahhhh it feels good to be finished after nearly a month of molding this place. It feels good to upload something again. I feel good.

But yes my abandoned insane asylum is up in moderation queue and hopefully will make it through with ease! I'm not sure what to start on next. I might go and finish that country club i was working on, but hopefully after that I'll start doing some more residential lots.

Gwendeelyn also just uploaded the house her and I were working on, it turned out really nice and in my opinion is a great first upload! Be on the look out for more from her in the future.

That's about it for now!
Abandoned Insane Asylum Almost There! (With Required CC List)
Abandoned Insane Asylum Nearing Completion
Date Posted: 9th May 2014 at

4:26 AM
This has taken much longer than I thought it would. It's really a huge place though. I'll be polishing it off tonight when I get back to the condo. Almost totally moved out of the dorm. I still need to lock doors and add triggers, which involves writing the story/plot of the tomb. But hopefully tonight I can say I'm finished with how the place looks; all rooms, exterior, every decoration and object. I really piled high the list of CC for this, so if you're reading this and are interested in checking it out when it gets uploaded, you have been warned. I might post more pictures once I'm done, but we'll see.
Abandoned Insane Asylum (more photos)
Date Posted: 29th Apr 2014 at

1:15 PM
Got enough done today to finally stop for the night...uh, morning. Added the kitchen area, cafeteria, outside landscaping, as well as started developing the plot. This plot is like writing a book. Kinda difficult to keep track of, so maybe i will write it down just to help me along with the development of the asylum.

Given up on the paper inscription plaque idea. Ain't nobody got time for that.

So here's some of the inside spoiler photos: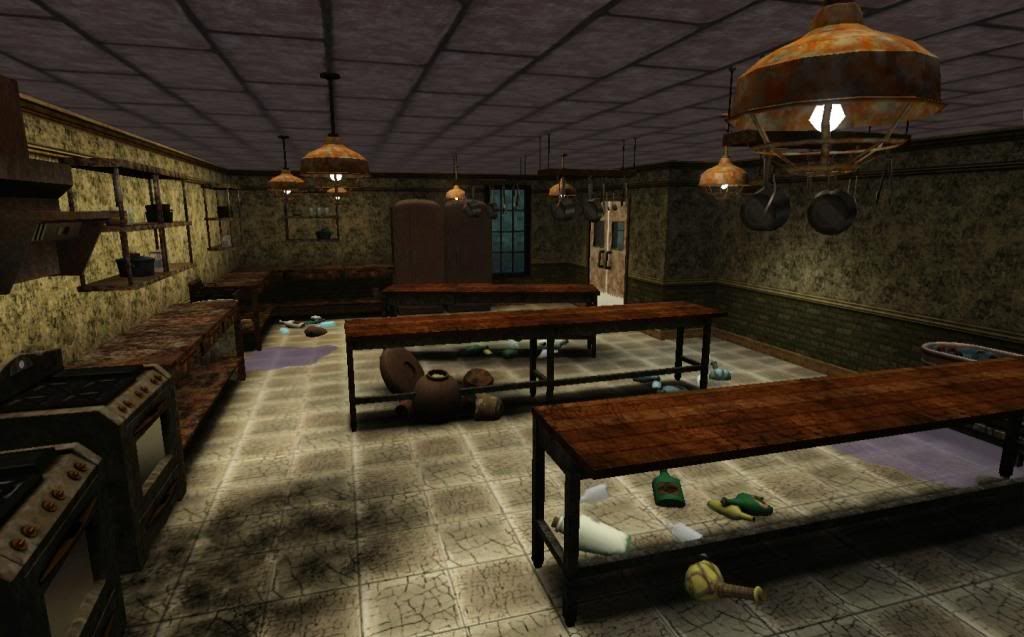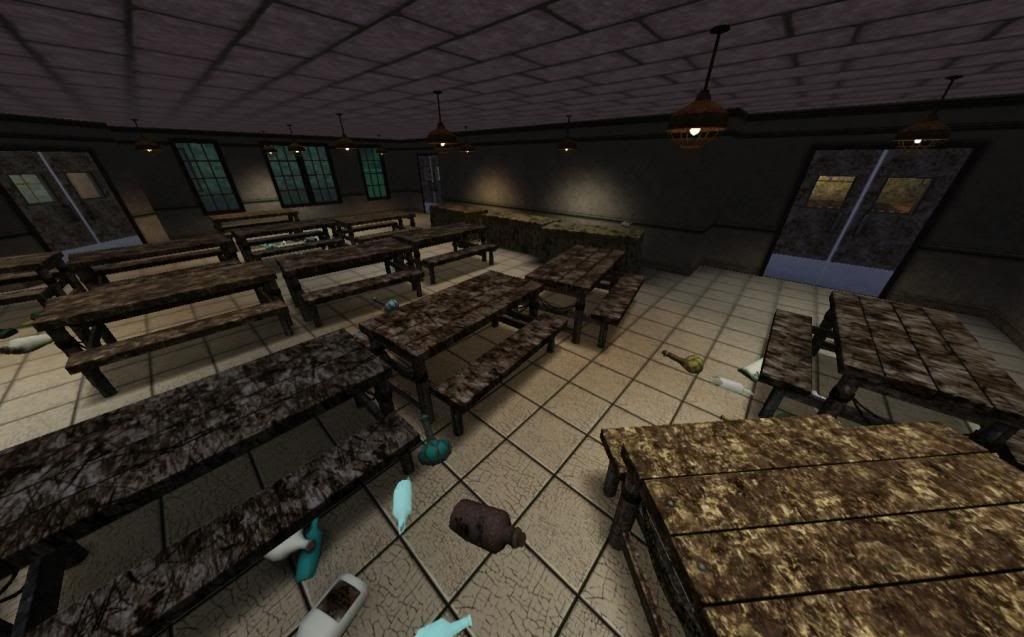 And some exterior, but don't wanna give away too much.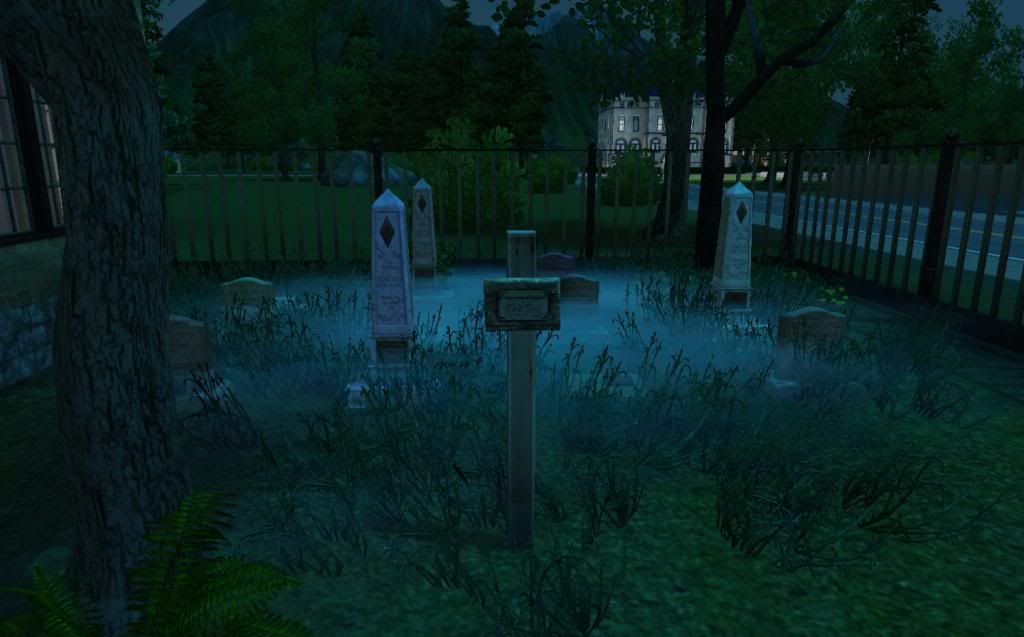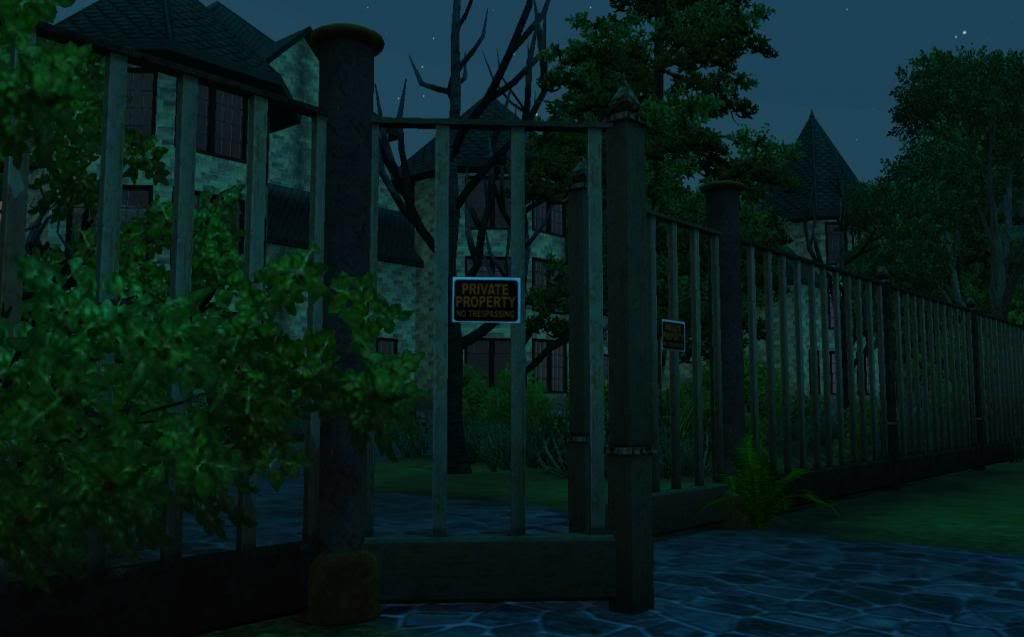 Abandoned Insane Asylum update with photos!
Date Posted: 28th Apr 2014 at

12:30 PM
Got a bunch of work done on the residential wing today. This place is even creeping me out!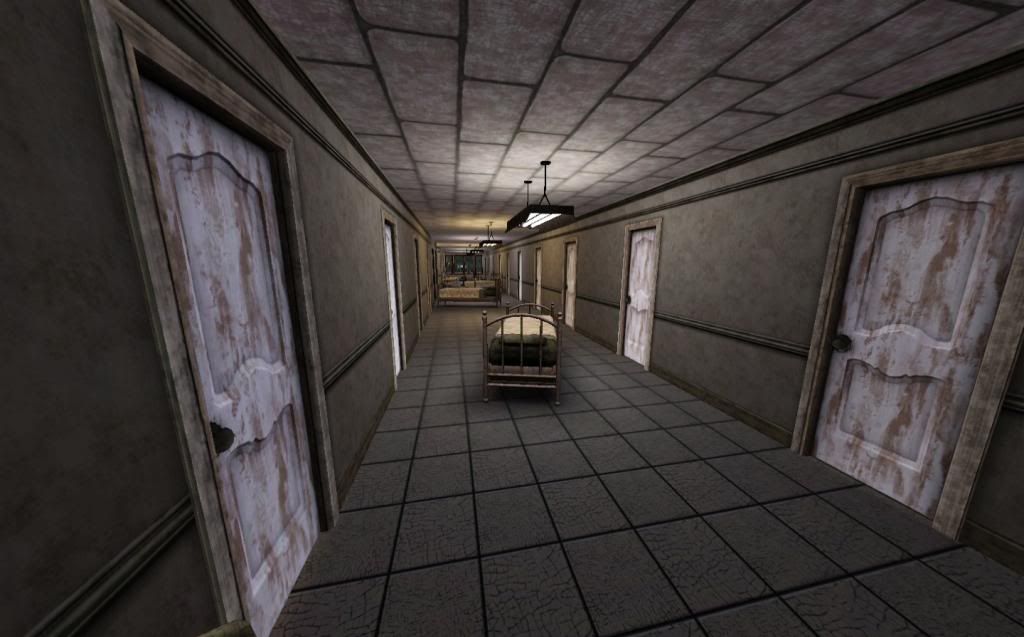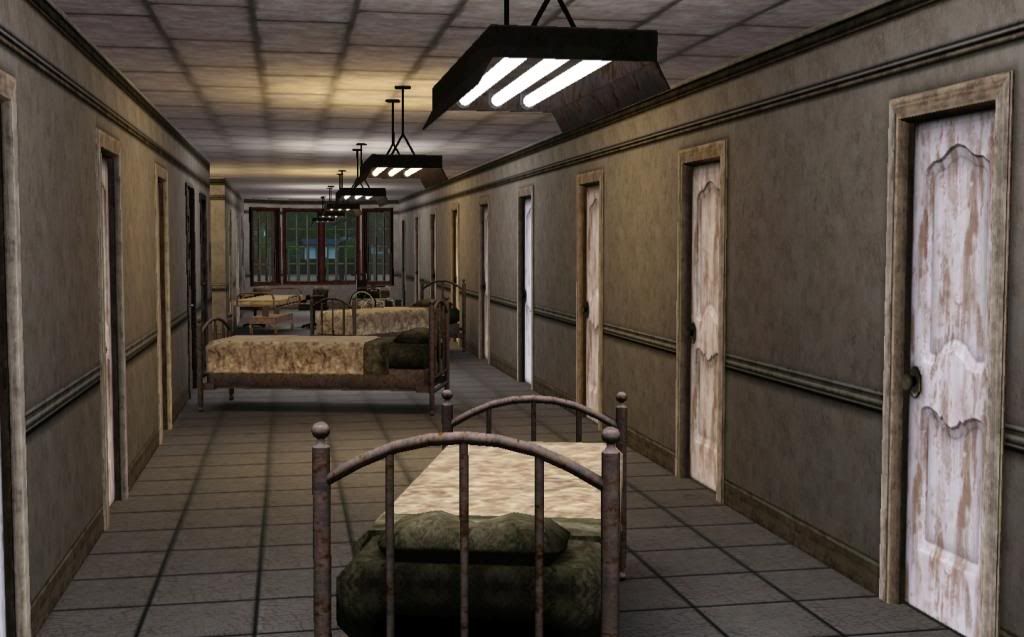 Started the plot, still looking for a paper inscription plate though. It's seriously in need of those, cause a normal inscription plate just takes so much away from the tomb as a whole. It pulls you out of that creeped out trance and says 'Hey, it's okay, you're still just playing sims.'
No. I can't have that. Maybe someone will make them for me if they don't exist. I hope I get a response on that WCIF thread about it. More work on it after music class tomorrow!