-
Residential
(
http://www.modthesims.info/forumdisplay.php?f=148
)
| | |
| --- | --- |
| CarlDillynson | 15th Jul 2018 2:12 AM |
---
Rockford Revisisted

50 Attachment(s)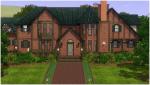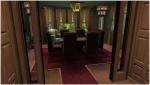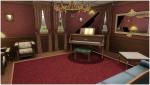 Just over
three years ago (!!!)
I uploaded a house called
Rockford
here to ModTheSims. That house was itself a remodeled version of the same house that I originally built in 2014 after seeing it in GTA V! I was very proud of the remodel at the time, but I think I still missed the mark in terms of what I was actually trying to make the house look like - the idea was there, but the execution was not right. So, in order to celebrate its third anniversary (fourth if I'm counting the the very first version that was only uploaded to thesims3.com), I decided remodel the home to make it fit the style I was going for the first time around! It took three times, but I think I may have finally got it right!
I originally wanted to make this home look like an old historic house that you might see on the United States National Register of Historic Places. In order to achieve this the third time around I based the remodel after some mansions I visited that were built during the late stages of the Gilded Age of America (1900-1910ish era). This is why the house does not include many electronic devices (although I did add a computer to the office and a laptop to one of the bedrooms). I also noticed that a lot of bedrooms in older homes have connecting doorways and arches, which is why a few of the bedrooms in this home are connected. Additionally, It was apparently pretty common for the man and lady of the house to have two separate (but connected) bedrooms, which I decided to showcase here as well.
With this new, updated version I kept the exterior shape of the house basically the same. However, the interior of the build was completely gutted and re-done, making for what is essentially a brand new home. Additional square-footage was added as well in order to accommodate more bedrooms and bathrooms. Changes from the original version include (but are not limited to) a brand new enlarged floor-plan, three more bedrooms, two more bathrooms, a more manicured-looking lawn, new interior and exterior design choices, a remodeled garage and other new things. The color of the shutters and roof is really the only thing that remains the exact same.
I am genuinely very happy with the finished result, and I really hope you like it as well.
Features
Six Bedrooms
Five Bathrooms (two en-suite)
Kitchen
Breakfast Room
Dining Room
Office/Library
Living Room
Two Fireplaces
Master Balcony
Guest Balcony
One Car Garage
Landscaped Yard
No CC used! Expansions used (in order of importance): Ambitions, University Life, Seasons, Generations, Late Night
2015 home here:
http://www.modthesims.info/download.php?t=558318
Lot Size:
40x40
Lot Price (furnished):
316847
Lot Price (unfurnished):
165245
| | |
| --- | --- |
| Tremayne7 | 15th Jul 2018 1:10 PM |
---
Really nice design! I like the feel of the house. Will have to take a look at the 2015 version as well, but I really like this one.
| | |
| --- | --- |
| barbarat | 15th Jul 2018 3:34 PM |
---
What a great job on this lot. Love the building as well as the decor. Excellent job. Thank you very much for sharing.
| | |
| --- | --- |
| SparrowsSimNest | 15th Jul 2018 8:55 PM |
---
Holly hell this house is amazing my Sims are definitely moving now!
| | |
| --- | --- |
| daman19942 | 23rd Jul 2018 10:45 PM |
---
Really impressed with this. I remembered the older version, and went back to compare and you've made some big improvements. I like the decision to brighten the interior. But what I'm really happy about is that as soon as I read the house was inspired by GTA IV I immediately could picture this house in that game. So I think you've done a faithful recreation that would be right at home in the game.
All times are GMT +1. The time now is

12:34 PM

.
Powered by: vBulletin Version 3.0.14
Copyright ©2000 - 2019, Jelsoft Enterprises Ltd.