| | |
| --- | --- |
| Honeywell | 5th Mar 2016 10:38 PM |
---
Interior Wall Collection: A catalog makeover.

42 Attachment(s)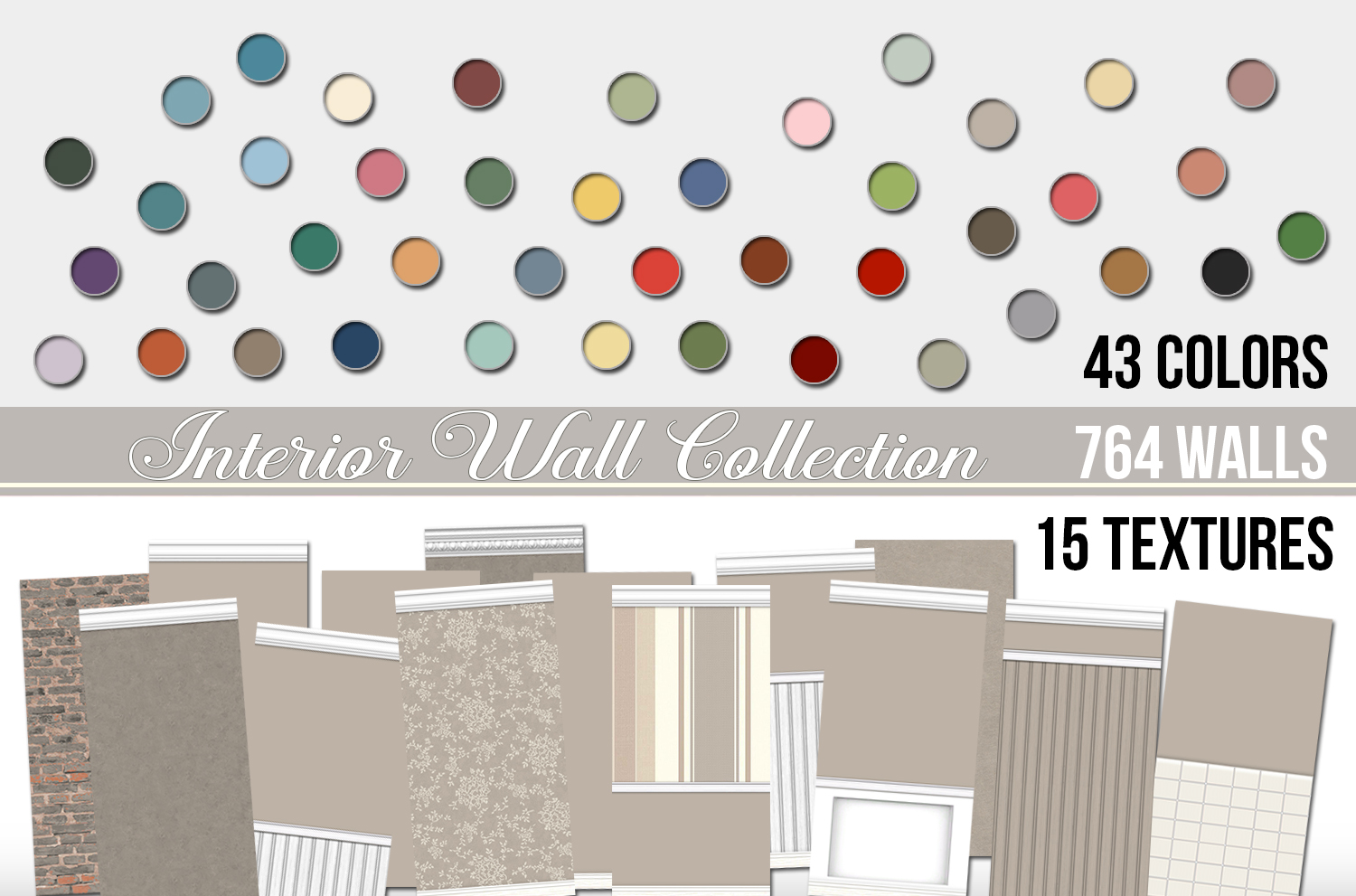 INTERIOR WALL COLLECTION
A catalog makeover.
I've spent an inordinate amount of time on this project and could prattle on endlessly about the how's and why's of making these walls (and I will if you have any questions) but I'll keep this post short and to the point since there's a lot of information to convey.
OVERVIEW
All of
the walls
(764 and 1 floor tile) are as complete as possible with appropriate names, pricing and descriptions. There's a little bit of everything (interior wall wise) but the collection as a whole is rather neutral in tone as the walls were made to be the practical, catalog staples I reach for most of the time.
The
textures
are a mishmash of mostly EA, two web sourced patterns and some hand painting. They're new, bright and clean and don't have as much detail or artifacting as Maxis textures by design - but they're still very much Maxis Match, IMO.
The
trim and moldings
are white wood by default. A small number of colors come in light and medium wood as well. When toggled on, AL ceilings will cut off part of the crown moldings.
The wall
colors
(43) are a combination of original Maxis paints, derivatives of Maxis wallpapers and new colors that I probably chose to match existing content. Because of that, the paint colors work well or "look right" in game. There's a mix of light, dark, vibrant and muted colors.
DETAILS
DOWNLOADING
"These walls are amazing, I want them all!"
"That's way too many walls, I don't want them all."
TERMS OF USE
: None. Thanks for downloading. I hope you enjoy them.
Additional Credits:
Internet sourced patterns:
stripe
and
floral
. Also, Maxis, Homecrafter, Photoshop and MTS for the nifty table and hosting.